Address: Orlando, FL 32819
Height: 184′
Max speed: 40 mph
Height restriction: 4′ 4″
G-force: 4 g
ONE RIDE THAT STILL GETS ME IS THE DR. DOOM'S FEAR FALL. ITS A RIDE THAT STILL MAKES MY STOMACH TALK TO ME WITH NERVES. I HAVE RODE THIS RIDE SO MANY TIMES AND STILL GET BUTTERFLIES IN MY STOMACH. ITS A RIDE THAT YOU SHOOT STRAIGHT UP AND THEN IT KINDA BOUNCES IN THE MIDDLE, COMES BACK AND SHOOTS YOU TO THE TOP. BOUNCES AGAIN AND THEN THE RIDE IS OVER, BUT ITS A FUN RIDE TO RIDE. DON'T TAKE MY WORD FOR IT TRY THE RIDE FOR YOURSELF. THIS RIDE HAS A BIN THAT YOU CAN PUT YOUR ITEMS IN. THIS YEAR WE DID NOT RIDE DR. DOOM.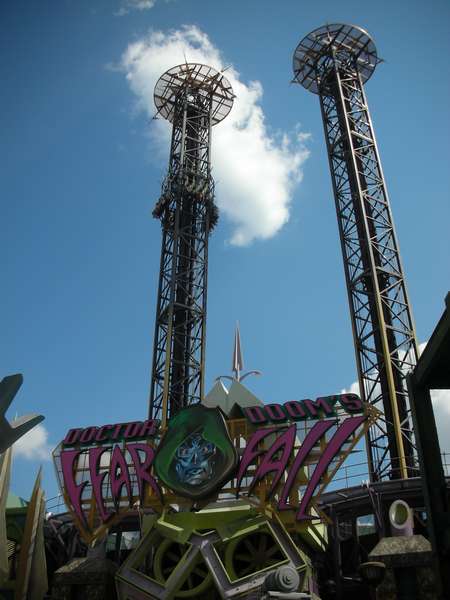 This booklet helps with keep track of what you did while you were on your vacation, and help keep your memories in order.
We use the map helpers this year (2019) and it was great to help us keep track of stories we were telling are friends and family and we could see how long we actually waited in line for a ride.
here is the link for the map helpers to help with your vacation to Universal Studios and Island of Adventures
Well I'm a mother of two and I enjoy taking my kids to Disney World, and making so many memories with them. What I enjoy about going to these places. Everything will be about the magical places of visiting them.